My name is Martin Růžička and I am the manufacturer of the racing rowing boats brand ROSEMAN. Our family business was founded in 2005. We place great emphasis on the highest quality workmanship and possible individual design and equipment of our vessels in accordance with our customers wishes. Our priority is the maximum satisfaction and resolving all needs of our customers.
The types of rowing boats we produce are RACE, TEAM, R-UNI, JUNIOR. All boats are made to measure with standard or design look. The sculls are type BIG BLADE or MACON.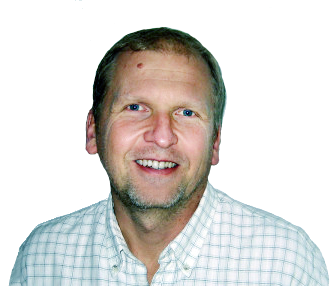 Boatbuilding and service
We are the manufacturer of ROSEMAN racing boats
Sales of spare parts and accessories
We offer the sale of spare parts and accessories for all types of rowing boats.
We also repair boats from other manufacturers
We will repair your boat from any manufacturer.
Why should you let us make your boatd?
Modern technology

Rowing boats from ROSEMAN are manufactured by modern technology using the finest materials. Boats are tempered in a vacuum at 65 ° C, which leads to an optimum hardening of the material and therefore to a maximum stiffness of the boat. All of the innovative features in production are based on years of competitive rowing experience by the owner of our company, and also on the input of our customers..
Range:

1x, 2x, 2-, KOMBI 2x/2-, 4x, 4-, KOMBI 4x/4-
All our rowing boats can be split upon request.
Materials:

We use a shell composed construction for our boats, this construction is made up from carbon and fibre glass shot by epoxy resin. There is also Kevlar honeycomb or Coremat, the combination of these materials compressed in a sandwich system using vacuum gives the shell construction a guarantee of high strength and impact resistance.
Customer Service:

We provide warranty or after warranty service. If possible, service takes place directly at the customers place. Otherwise, in our workshop Zvonovice 72. Transport of the boats is executed by us or by the customer, according to the agreement.
The construction:

Front and rear decks are fixed and connected to the boat's hull and the seat decks are designed as closed cells to minimize both the amount of water gathered while rowing and the risk of sinking and breaking.
Accessories:

We also supply roof racks, stands, boats covers, oars and wings in different colours.
The system of riggers:

We use two systems of riggers with our boats – wing (stern or bow) and classical rigger from aluminium material. In the case of the wing rigger system, rigs are not necessary, the advantage of this system is a transfer of all negative forces to the wing rigger only, not to the boat, and therefore its lifespan is significantly lengthened. The boat can also be customized to deliver with conventional riggers.
Warranty:

The warranty is valid for 5 years for boats, 2 years for equipments. For complete warranty terms and conditions please see below.
Equipment:

Our racing boats are equipped by 100%Aviron, Schröder, Martinoli, Concept2, NIKE, JL Lago.
We focus on the highest quality of processing, the individual design and the equipment of the boat according to the customer's wishes.
Martin Růžička– boat builder ROSEMAN
Lodě značky ROSEMAN mohu jen doporučit. Kvalitou je srovnatelná s ostatními závodními loděmi a vyhrála…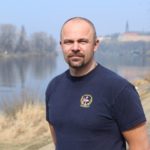 Václav Chalupa
Na skifu ROSEMAN jsem vyhrál 1.místo na závodech EURO MASTERS v roce 2004.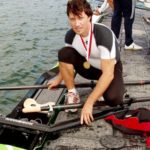 Michal Prokeš